ARO FACTORY OE PATTERN 149© FULLVUE 1964 - 66 Thunderbird
The original curtain was made with a heavy duty BRASS zipper & bottom trim to match the top. This fullvue curtain (photo below) is made using the actual ORIGINAL FACTORY die seal for the contoured bottom trim.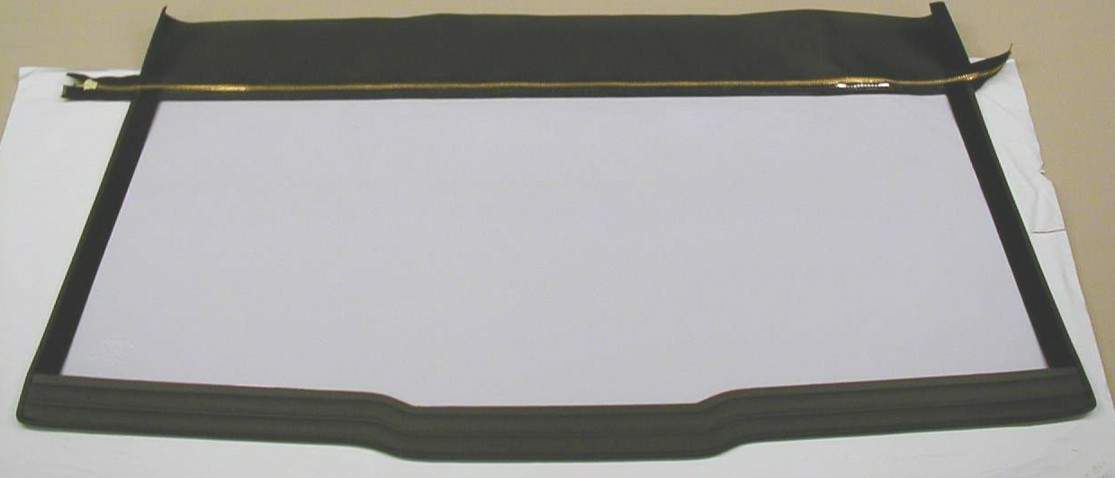 Information contained herein is the property of
ARO 2000 & may not be reproduced or used without permission.
Copyright © ARO 2000. All rights reserved.
Revised: December 16, 2014
Call - 845-778-1314, fax 845-778-3968 or email us for additional information
A DIVISION OF PUTT GEORGI LTD.