1958 Edsel Citation - OE pattern #139. Non OE Black Topline acrylic canvas top with wrap-around fullvue.
Installed March,2004 at Nybro Bilekipering AB, Orsjo, Sweden.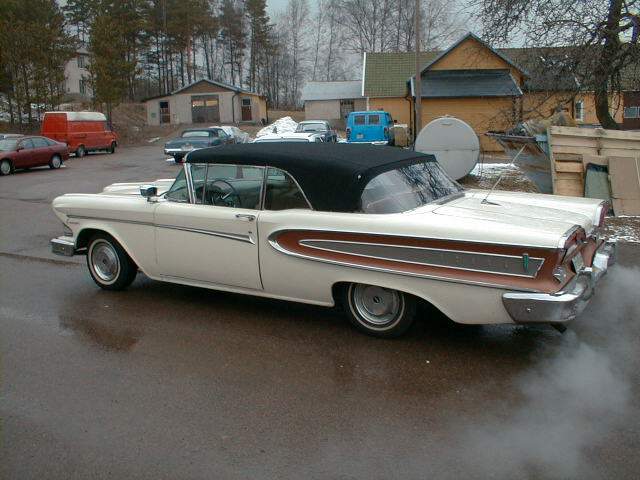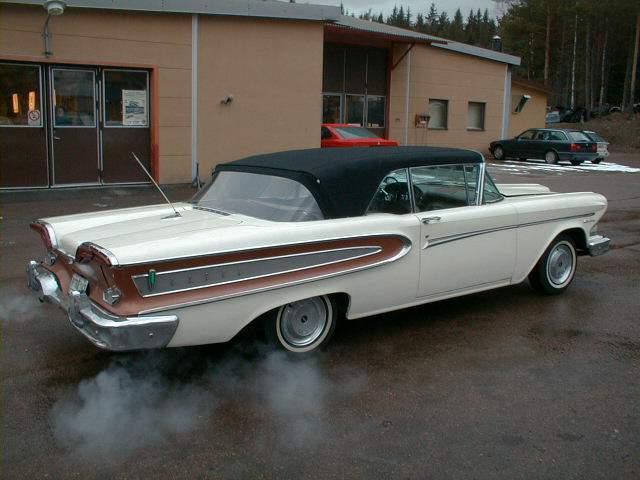 Information contained herein is the property of

ARO 2000 & may not be reproduced or used without permission.
Copyright © ARO 2000. All rights reserved.
Revised: September 13, 2009 .
A DIVISION OF PUTT GEORGI LTD.
845-778-1314 / 845-778-3968 fax