ARO pattern 259© FOR ALL 1968-72 GM A Body
BUICK SKYLARK, GS / CHEVROLET CHEVELLE, MALIBU / OLDSMOBILE CUTLASS, 442 / PONTIAC GTO, LEMANS, TEMPEST
For all 1968-72 GM "A" body. Glass is di-electrically bonded to the vinyl shell & non zippered as originally equipped
Glass will be made with bottom trim to match the convertible top on order or your existing convertible top
CUSTOM FULLVUE - AS-6 DOT 40 GAUGE CLEAR AUTOMOTIVE VINYL ( in place of glass) with matching bottom trim
STANDARD FULLVUE - AS-6 DOT 40 GAUGE CLEAR AUTOMOTIVE VINYL full length to body line - no bottom trim
White bottom trim

---
Black bottom trim

---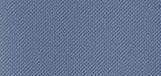 A38 Blue trim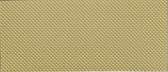 A35 Buckskin trim

---

HOT ROD STAYFAST ORANGE HR-1051
---
CUSTOM CLEAR VINYL WINDOW WITH BLACK TRIM shown below

Dimensionally equal to the glass assembly in all aspects

Vinyl is di-electrically sealed to prevent leakage. Can be made with any color or material trim to match your existing top!

Information contained herein is the property of
ARO 2000 & may not be reproduced or used without permission.
Copyright © ARO 2000. All rights reserved.
Revised: September 22, 2017
Call - 845-778-1314, fax 845-778-3968 or email us for additional information
A DIVISION OF PUTT GEORGI LTD.