ARO pattern 421+424 © Jeepster Continental Kit
Jeepster Continental Kit - Black Stayfast cloth and glass. Photos/installation courtesy Jeepster Guru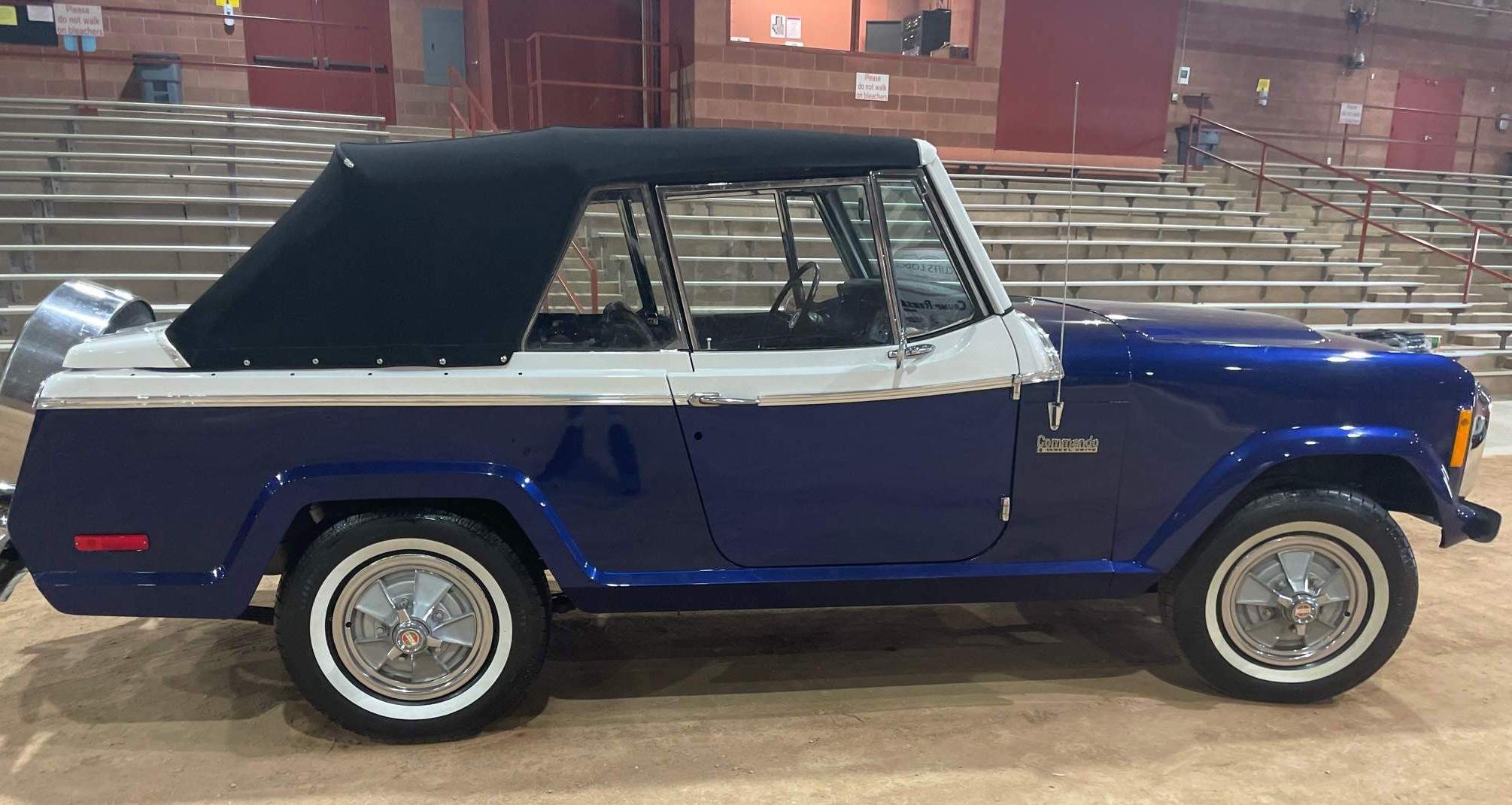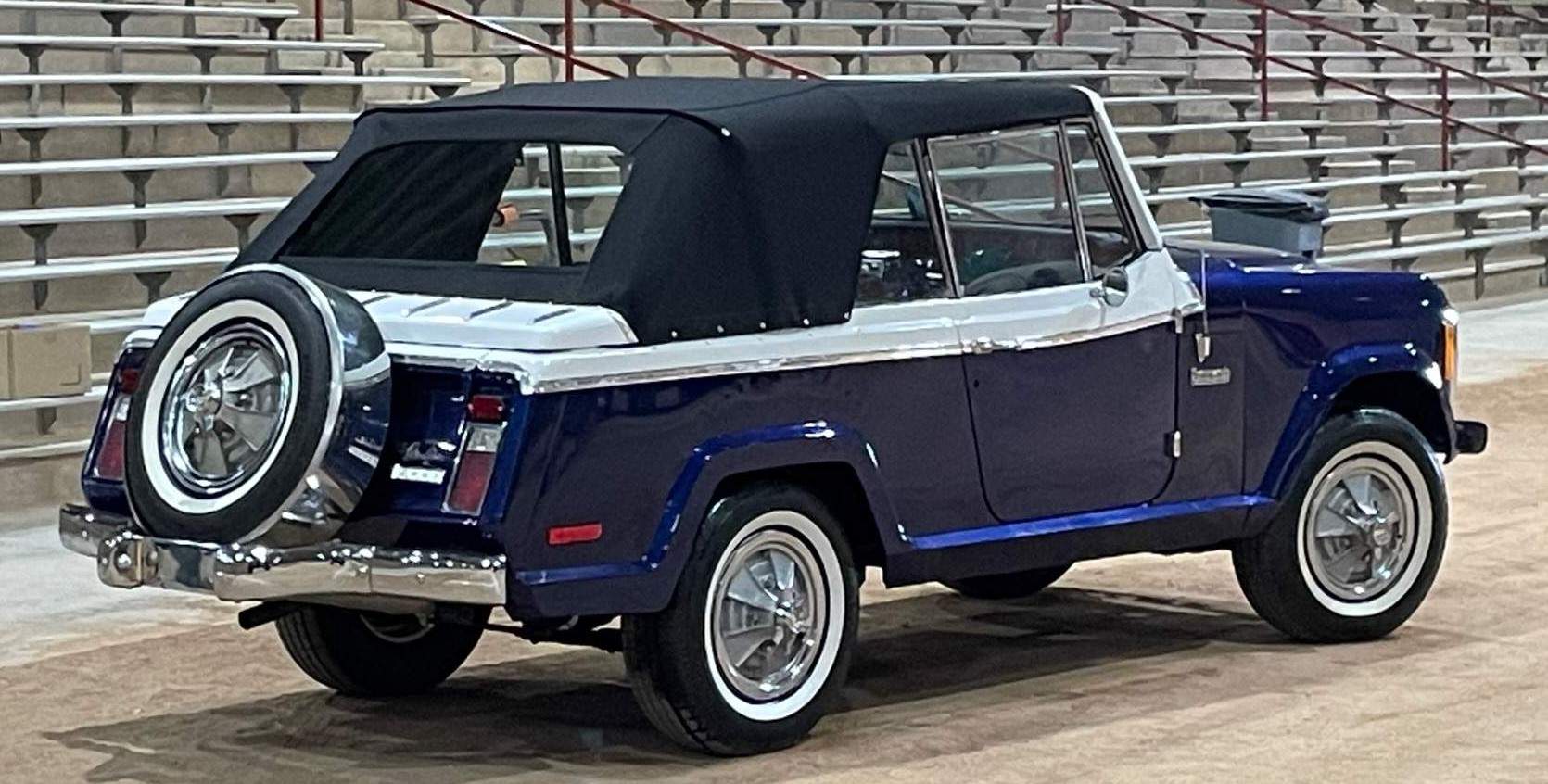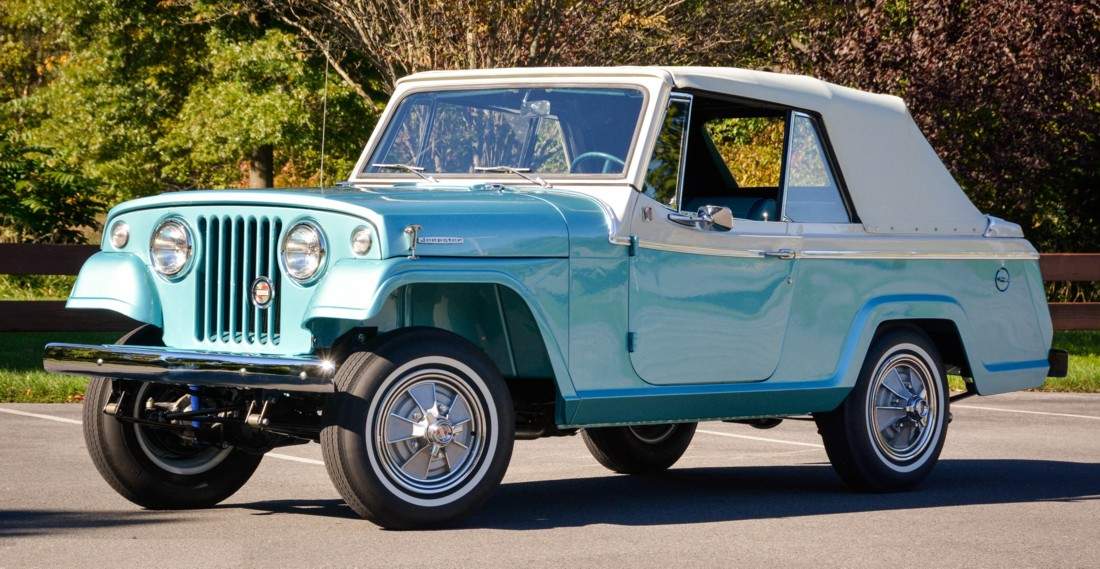 1967 JEEPSTER CONTINENTAL WHITE CRUSH VINYL TOP + GLASS
INSTALLED 9/2016 Photo courtesy RB COLLECTIONS
ARO pattern 424 © 1967 Jeepster Continental Kit 7/2013

White vinyl top and fullvue. Photos courtesy of Larry Moran, Mike Jordan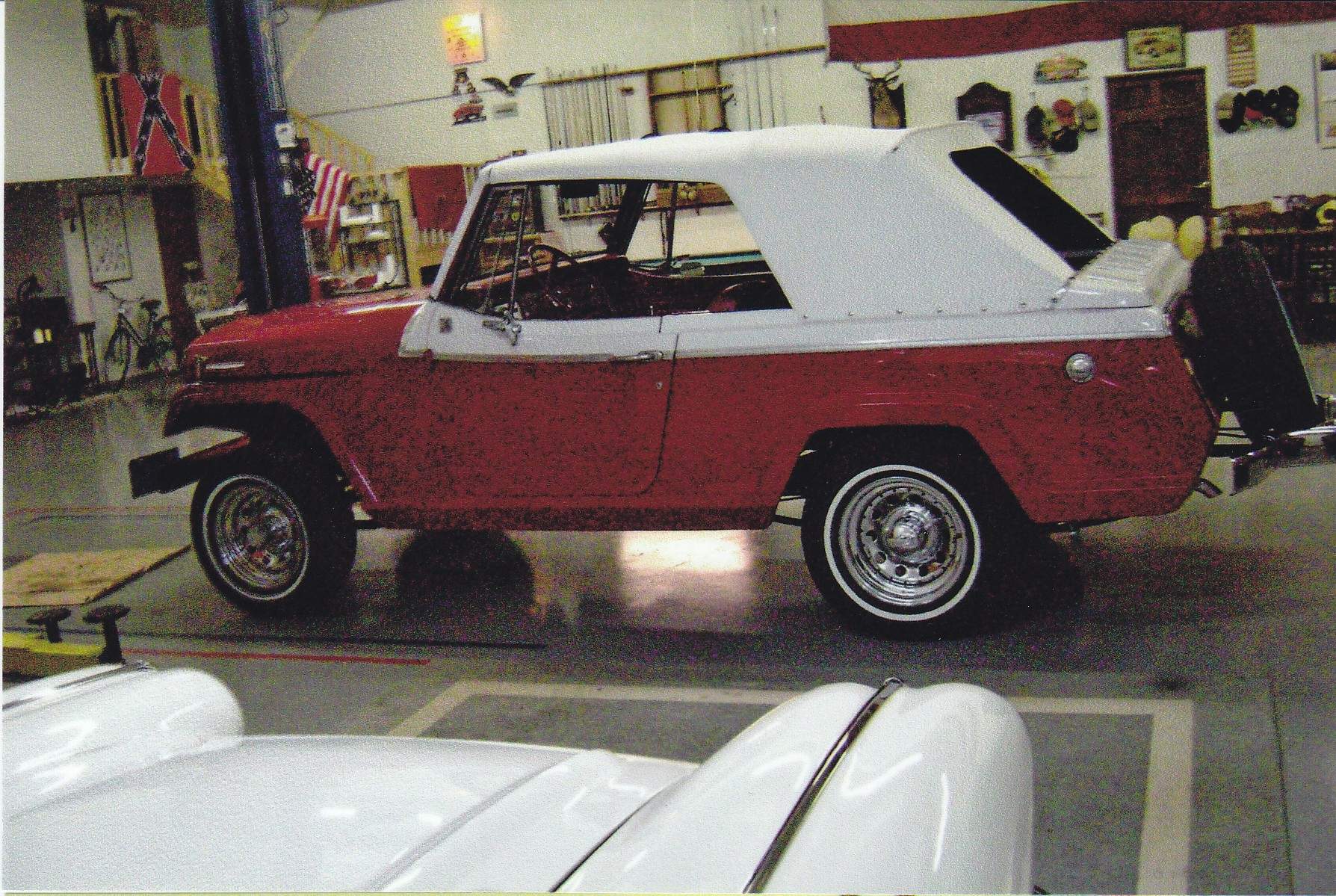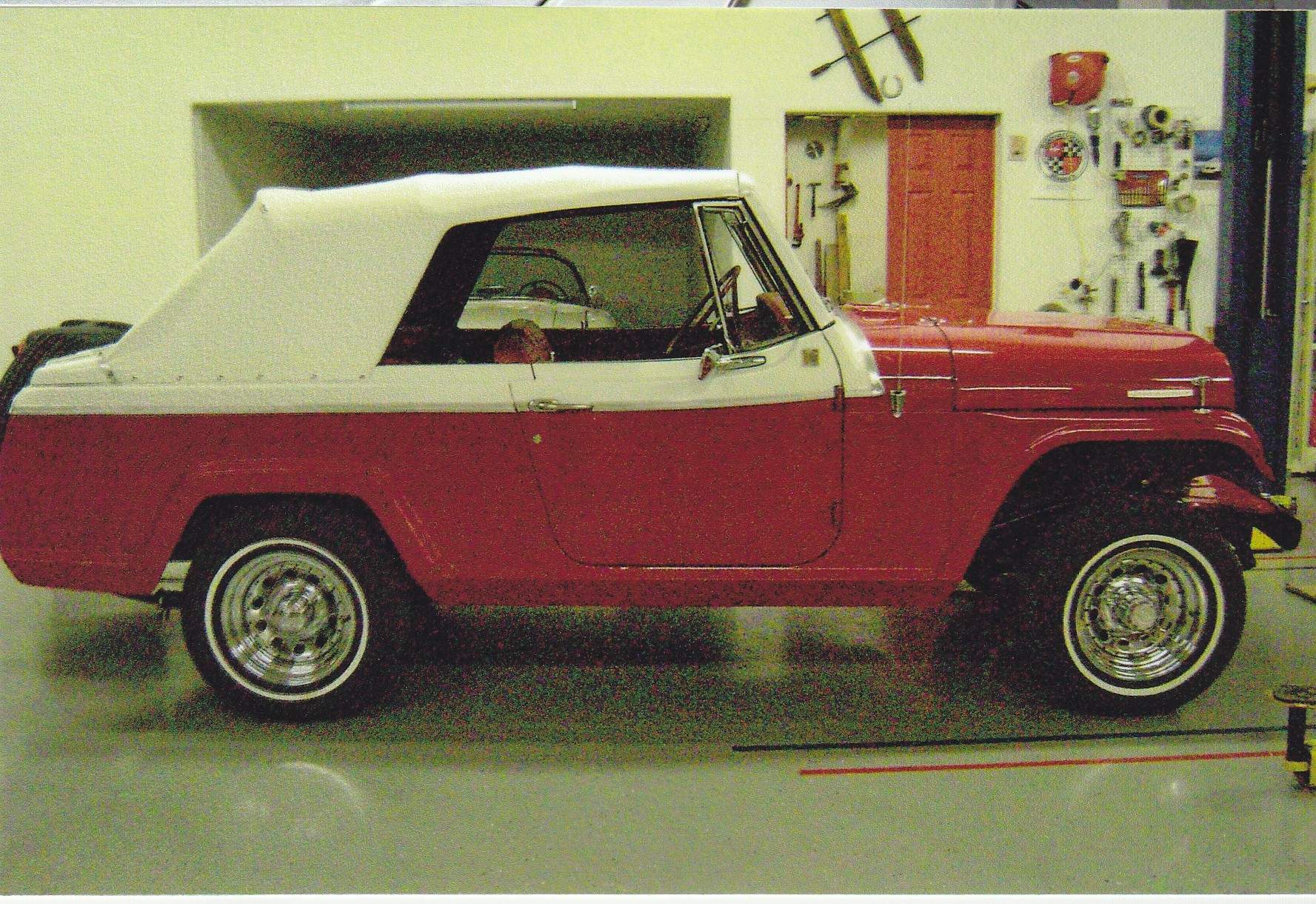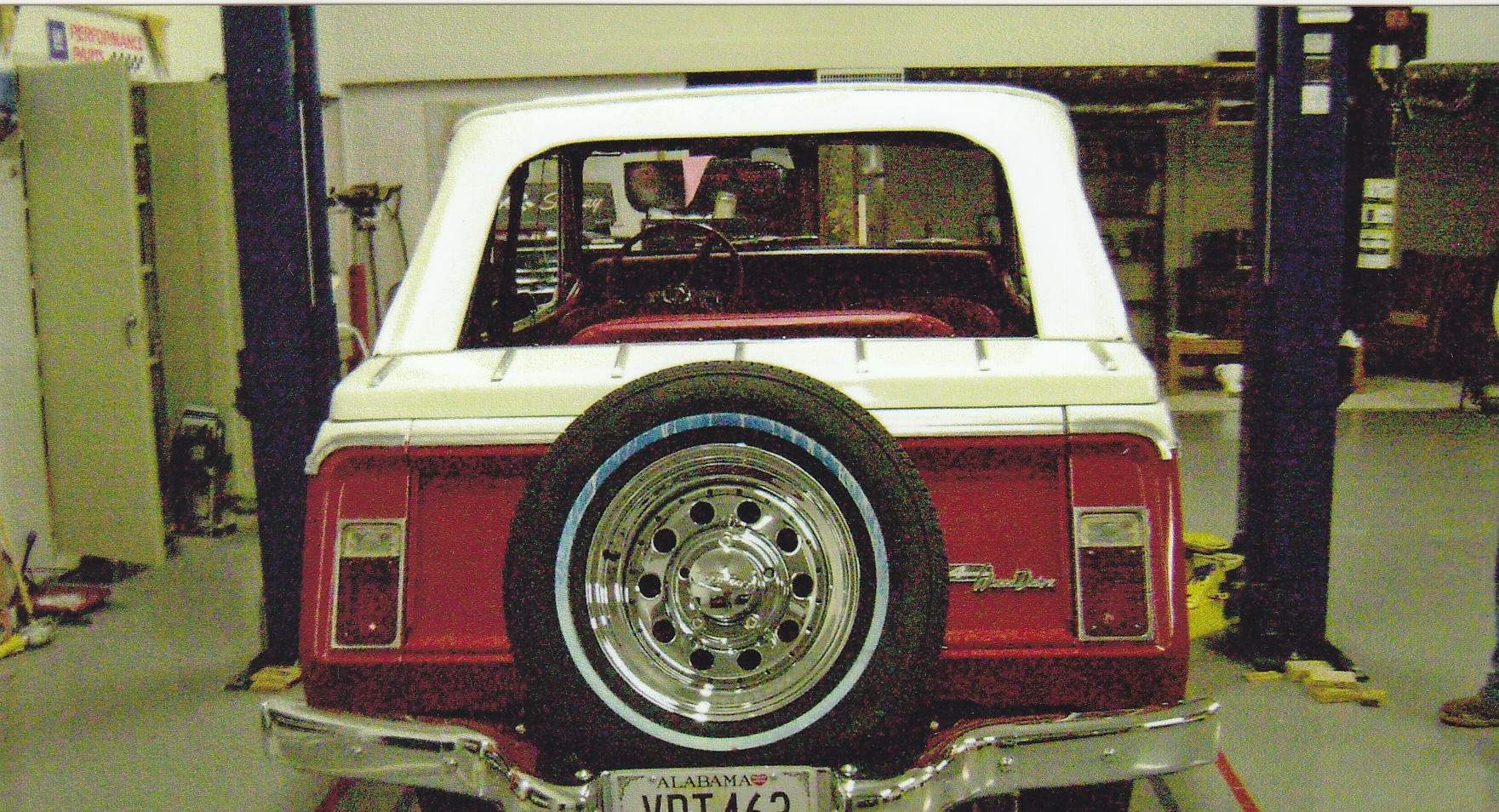 Haartz Logo Red HotRod Stayfast cloth Top and Factory style glass.
Photos courtesy of owner, R.Witkop
Professional installation 5/2009 - L + R Upholstery, Denver CO.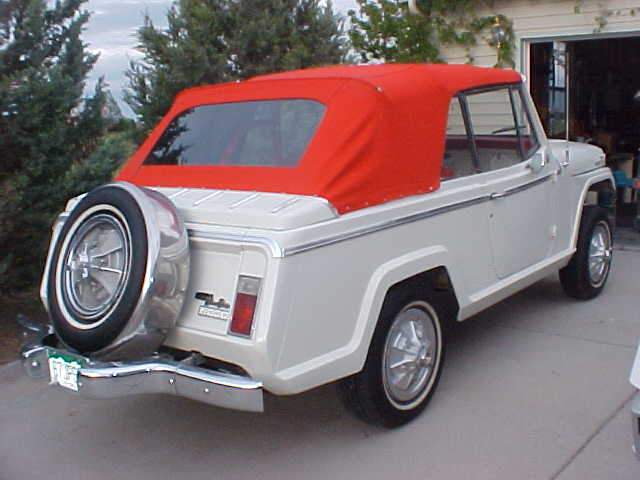 Information contained herein is the property of
ARO 2000 & may not be reproduced or used without permission.
Copyright © ARO 2000. All rights reserved.
Revised: March 10, 2023
Call - 845-778-1314, fax 845-778-3968 or email us for additional information
A DIVISION OF PUTT GEORGI LTD.