Aro Mfg.Co. was the ORIGINAL FACTORY SUPPLIER TO FORD FROM 1958 THRU 1995
---
ARO 156+161©
ORIGINAL Factory pattern Folding glass for 1967 - 1970 Ford Mustang , 1969 - 70 Mercury Cougar
Di-electrically sealed Non-heated glass, heavy duty BRASS zipper as originally equipped.
(The silicone hinge is integrated and not available as a separate item)
Glass rear window assemblies are Factory original equipment. Clear vinyl fullvues are CUSTOM
ALL GLASS WINDOWS WILL BE MADE WITH BOTTOM TRIM TO MATCH YOUR TOP IN ANY COLOR OR MATERIAL
(Glass shown with BLACK or WHITE bottom trim)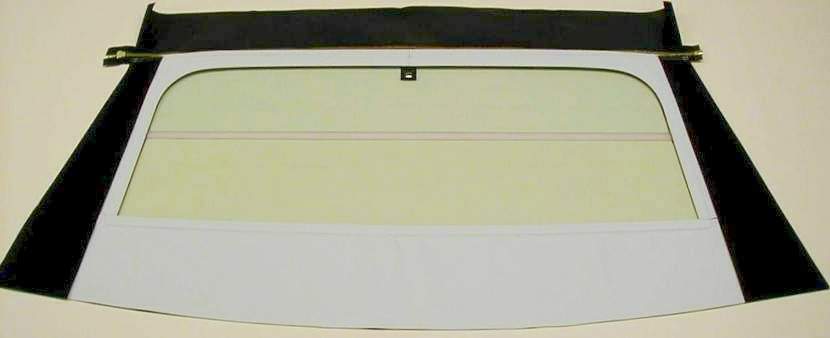 Information contained herein is the property of
ARO 2000 & may not be reproduced or used without permission.
Copyright © ARO 2000. All rights reserved.
Revised: August 23, 2012
Call - 845-778-1314, fax 845-778-3968 or email us for additional information
A DIVISION OF PUTT GEORGI LTD.