PATTERN # W463
MERCEDES GELANDEWAGEN
1990-ON "G" WAGON cabriolet
(FILE PHOTOS)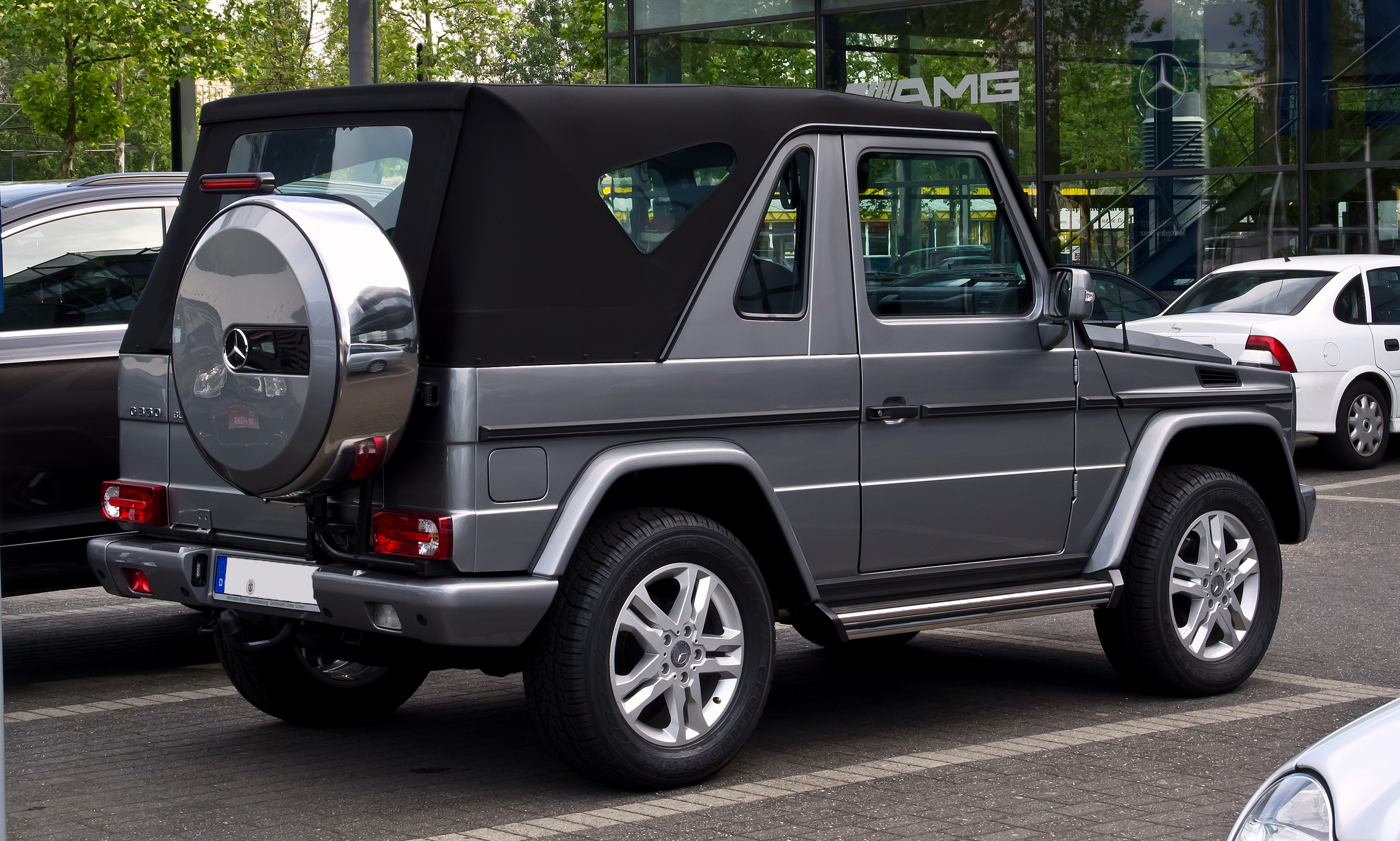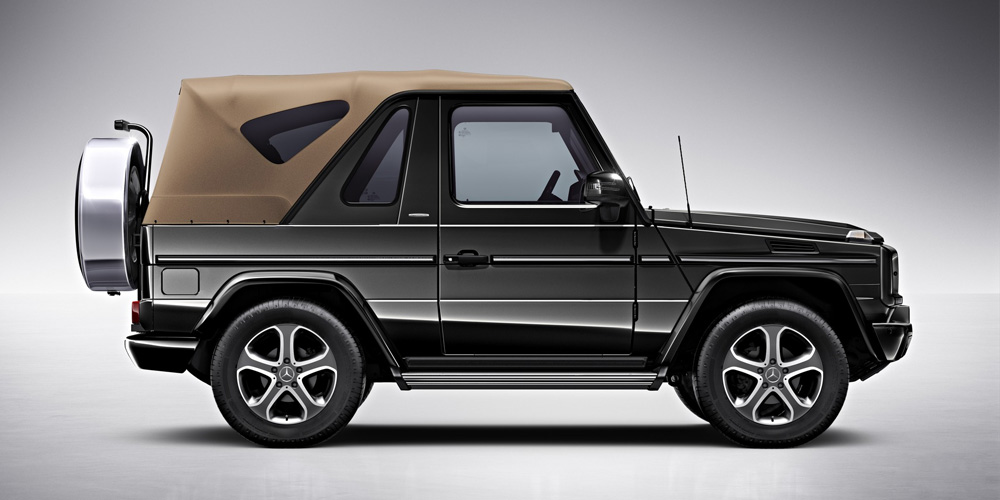 (FILE PHOTOS NON-ZIPPERED SIDES)

1 pc top with sealed non-zippered side windows, zippered rear tailgate window

SNAPS ARE INCLUDED (NOT INSTALLED IN THE TOP)

CERTAIN METAL CLIPS OR PIECES MUST BE TRANSFERRED FROM THE OLD TOP

(METAL BRACKET ACROSS BOTTOM EDGE OF REAR WINDOW)

(3) AS-6 40 gauge clear vinyl windows, sewn in as original

We use First quality Haartz

automotive vinyl or cloth toppings. Samples may be viewed by clicking on the links below.

ALL ITEMS MANUFACTURED IN WALDEN, NY 12586 USA

* * * * * SHIPPING CHARGES WILL BE BILLED SEPARATELY, BASED ON DESTINATION * * * * *

Send us your complete address and we will quote.

COLORS OTHER THAN BLACK ARE AVAILABLE IN STAYFAST or TWILLFAST - INQUIRE

ALL ITEMS ARE MADE TO ORDER -

NO CANCELLATIONS / NON RETURNABLE

DEPENDING ON SEASONAL DEMAND AND MATERIAL CHOICE, PLEASE ALLOW 12+ WEEKS FOR PRODUCTION FOLLOWING RECEIPT OF PAYMENT.

CALL FOR CURRENT PRODUCTION SCHEDULE

"Top Quality - Perfect Fit" -

ARO patterns have been the choice of professional restorers & installation centers for over 70 years.